Interview: Richard Cottrell, ExoClick's Global Sales Director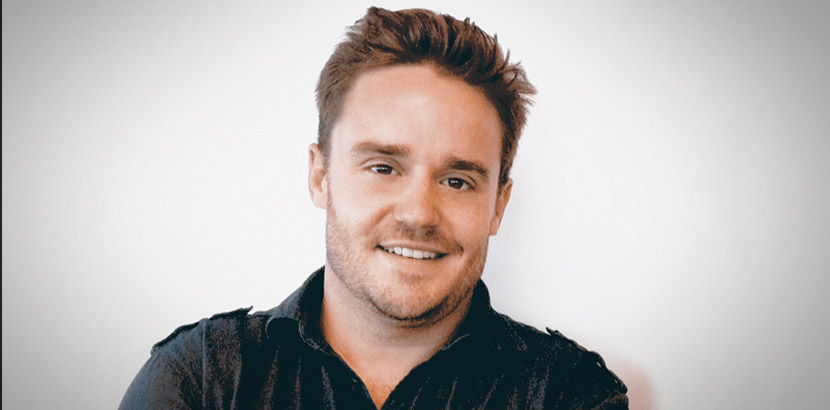 What exactly do you do at ExoClick?
As the Global Sales Director, my responsibility is to support, manage, develop and direct the three divisions that make up the sales team: advertising account managers, publisher account managers and business developers. As well as driving corporate efficiencies and improving sales processes, I track, collate and interpret sales figures, develop revenue projections and devise concepts to improve revenue growth. This includes regular conversations with clients on how they can maximise their sales strategies using ExoClick's ad platform, keeping up to date with recent market and industry trends and of course monitoring what our competitors are doing. Together with the business development team we identify and develop sources for potential clients, build up new business relationships, look for and test new revenue opportunities and push forward projects. I try to mentor the different sales teams by defining individual and global sales goals and ensuring that they have clear direction, focus and targets by holding regular meetings with them and providing feedback, support, ideas and coaching where needed.
You've previously worked in a number of other online sectors. Is there much difference in marketing one type of business over another?
The concepts, techniques and business theory is pretty much the same. The only differences are really the end product and some of the day-to-day processes. There are also cultural differences but this is perfectly manageable because what we are effectively doing is adopting our business model & value proposition to the demands of all industries.
What sets ExoClick apart from the competition? And just how big is the ExoClick ad network?
On a corporate level the Management & their vision has created a market leading company, I am proud to say that ExoClick has grown to be the 5th largest ad network in the world. Technology is the key to this growth with our tech team constantly tweeking our platform and having the foresight to introduce market leading enhancement features such as our recently launched Version 3 platform update that gives advertisers and publishers access to big data statistics, allowing them to better optimise their conversions. We have also just launched an Android app so that clients can access their accounts, manage their campaigns and access big data statistics on the move.
The ExoClick network is huge! With over 125 billion impressions a month. We have expanded our sales teams and we have a first class customer service department which offers global support to both advertisers and publishers 24/7. The department also screens and approves campaigns, stops fraud and educates clients about how to use the ExoClick platform. The ExoClick team are all highly skilled in what they do and are extremely motivated and pro active and constantly looking for new avenues for clients to improve their revenues. So I think our platform innovation, targeting capabilities, global publisher reach for both adult and mainstream, our team and our transparency set us apart from other networks.
What are some of ExoClick's key targeting features that help companies reach greater conversions?
We have a huge amount of targeting features: by country, ad format (desktop and mobile), site, device, OS, browser, language, category, mobile carrier, time of day targeting, behavioural targeting… the list is extensive, and thanks to our new Version 3 admin panel, the level of detailed and segmented statistical information (big data) we now offer ensures that ExoClick clients can now better optimise their campaigns, platforms & ROI goals like never before.
What's coming up for the remainder of 2014 for ExoClick?
We are continuing to expand our market share by strategic means. Our team keeps growing as we fill new positions in the performance, sales and business development teams. We are continually developing more strategic partnerships with existing/new publishers and advertisers. Innovation continues to be at the forefront of our efforts with the Beta Version 3.2 of our admin panel set to launch in a month or so with even more improvements. We are also highly active on the tradeshow front over the next two quarters.
From your perspective, where are the brightest opportunities in the online and mobile businesses?
The real opportunities are in how products and content are positioned and marketed and this is where marketeers come into play with their own creative geniuses. It is the ad networks job to give those marketeers the platform to reach their consumers in a targeted and cost effective way while providing them with the big data conversion statistics that give them the insights to learn from and then exploit. Mobile has yet to fully mature in terms of its global reach and market penetration. We are signing up new mobile carriers each month in developed and developing markets. We can offer a range of device targeting which is crucial when you think about what type of content is consumed on different devices. I also see programmatic media buying as a future solution despite mainstream adoption still being in its infancy.
How important is it to attend and be active at trade shows?
Very important, not only as a means of knowing the movers and shakers in the industry, but also for knowing how the business is evolving, what predictions industry experts foresee about the future and meeting people from every aspect of the industry to share valuable insights. It also gives us an opportunity to showcase new platform enhancements such as the big data implementation in our Version 3 update and our mobile app. It's great to get some social time with existing and potential clients and the shows are a valuable source of new business opportunities and the strengthening of existing partnerships.
What's a typical work day like?
I'm a very 'hands on' kind of guy, so after going through emails and checking revenue figures, I'm on client conference calls, deal brokering, speaking with the different sales teams to advise on how to make improvements, investigate new revenue potentials, advertiser/publisher links ups, cross departmental ways that team members can find solutions together, as well as holding individual meetings with team members.
When not thinking about business, what do you like to do?
I enjoy spending time with my family. I work out and I'm a keen sportsman playing team sports including rugby, I love to travel and hanging out with friends over a good bottle of wine.