Play ExoClick's roulette at the Internext Expo 2015, Las Vegas and win $25 of free traffic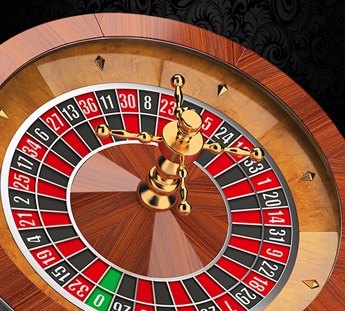 Barcelona, Spain. January 14, 2015: ExoClick, the innovative ad network for the entertainment market, today announced that the company will be attending the Internext Expo 2015 conference at the Hard Rock Hotel & Casino in Las Vegas, 17-20 January and running a fun roulette promotion for conference delegates to win $25 of free ExoClick traffic.
The roulette promotion will be held at the conference's Meet Market, from 5pm – 8pm on Saturday 17th January in the Festival Hall. Attendees will be invited to chance their luck at ExoClick's roulette table. Players will receive 3 free chips to play with from ExoClick's croupiers, once players reach winning of 10 chips, they can be cashed in for an exclusive $25 ExoClick traffic voucher. Visit ExoClick at the Meet Market to play, please note there is only one traffic voucher per person.
ExoClick's Global Sales Director Richard Cottrell will also be appearing on several informative and educational panels at this year's conference, including 'Beyond Google' & 'Put Ad Networks to Work For You' on Sunday 18th January and 'Mainstream Crossover' & 'Ad Networks for Newbies' on Monday 19th January.
Cottrell commented, "Internext is a key show for ExoClick to attend each year and is a excellent mix of new technology and how the entertainment industry can exploit this and drive its business forward. We hope delegates will try their hand at our roulette table, although to be honest, everyone is a winner when they use the ExoClick platform."
ExoClick is also a silver sponsor at the Internext Expo 2015. To arrange a meeting with ExoClick at Internext please contact advertising@exoclick.com
NOTES TO EDITORS
For further information about Internext visit http://www.internext-expo.com/
ENDS
FOR FURTHER PRESS INFORMATION:
Giles Hirst
press@exoclick.com
https://www.exoclick.com
+34 931810272
ABOUT EXOCLICK
Launched in 2006 and based in Barcelona, Spain, ExoClick is an innovative global ad network serving 125+ billion geo-targeted ads a month to web and mobile advertiser/publisher platforms via its proprietary software.
Founded by current CEO Benjamin Fonzé, ExoClick is ranked as the 5th largest ad network in the world by W3Techs and the #1 ad network for the entertainment market. The Company has been ranked three times in the Deloitte Fast 500 and has also received several industry awards for its business excellence including winning Traffic Services Company of the Year 2013 by XBIZ and the company is ranked at number 11 in the Top 20 Best Workplaces in Spain in the category of companies with between 20-49 employees (PYMES).