Integrate your site & boost revenues
1. The largest demand

Integrated with every major agency, network and DSP. It is the only ad exchange offering access to the full demand of ExoClick's ad network.

2. You are in control

Our features make it easy to control and block specific demand sources. Seamless integration with ExoClick's ad network means all your blocking rules are automatically applied.

3. All in one place

Identify revenue opportunities across channels with full access to your inventory data. See who wants your inventory and how much they are bidding.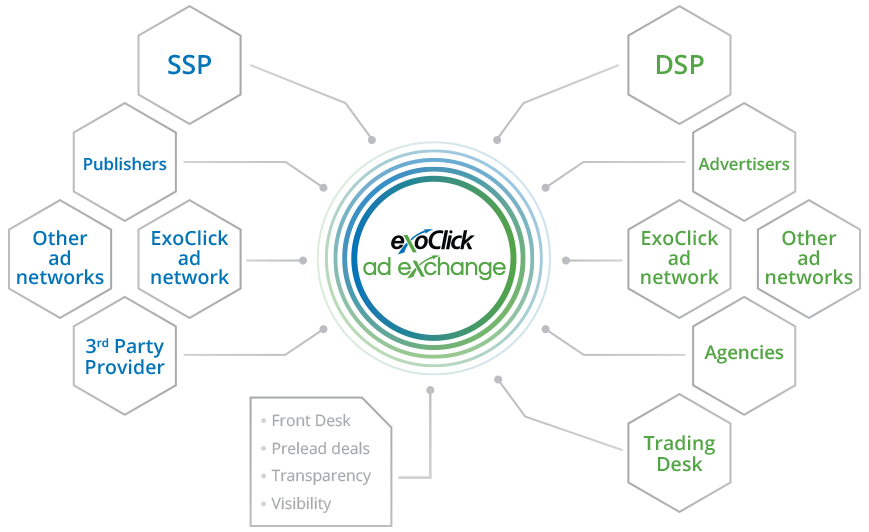 Publishers monetizing their inventory with ExoClick's Ad Exchange increase their demand and therefore their revenues